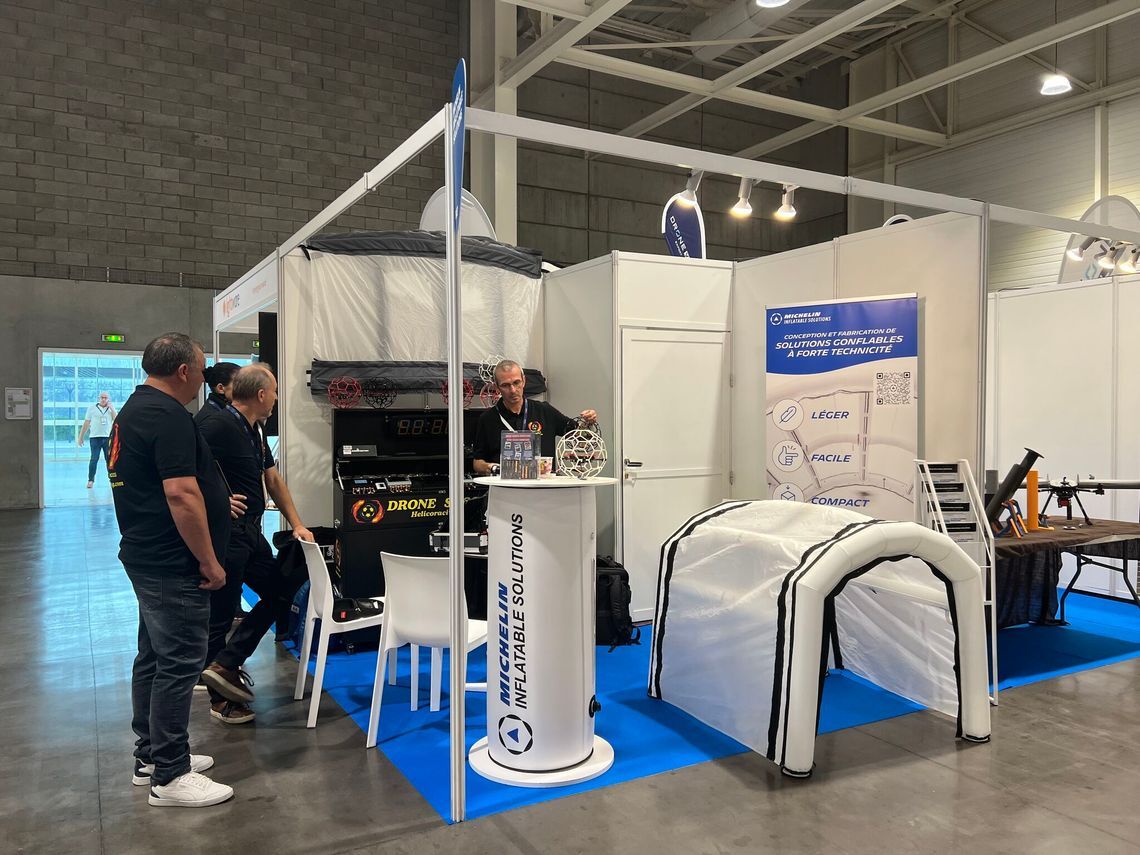 #EVENT #DRONE -

OCTOBER, 2023
MICHELIN Inflatable Solutions took part in the European professional drone show in Bordeaux from 10 to 12 October 2023 to present its Air Drone Arena and offer flight demonstrations to the public.
NATIONAL HOLIDAY, JULY 14, 2023
Our defense partners the Brigade de sapeurs-pompiers de Paris (BSPP) and the Section Technique de l'Armée de Terre (STAT) presented their Michelin Inflatable Solutions innovations to the public at emblematic locations in Paris : Place de la Nation and the Cour des Invalides.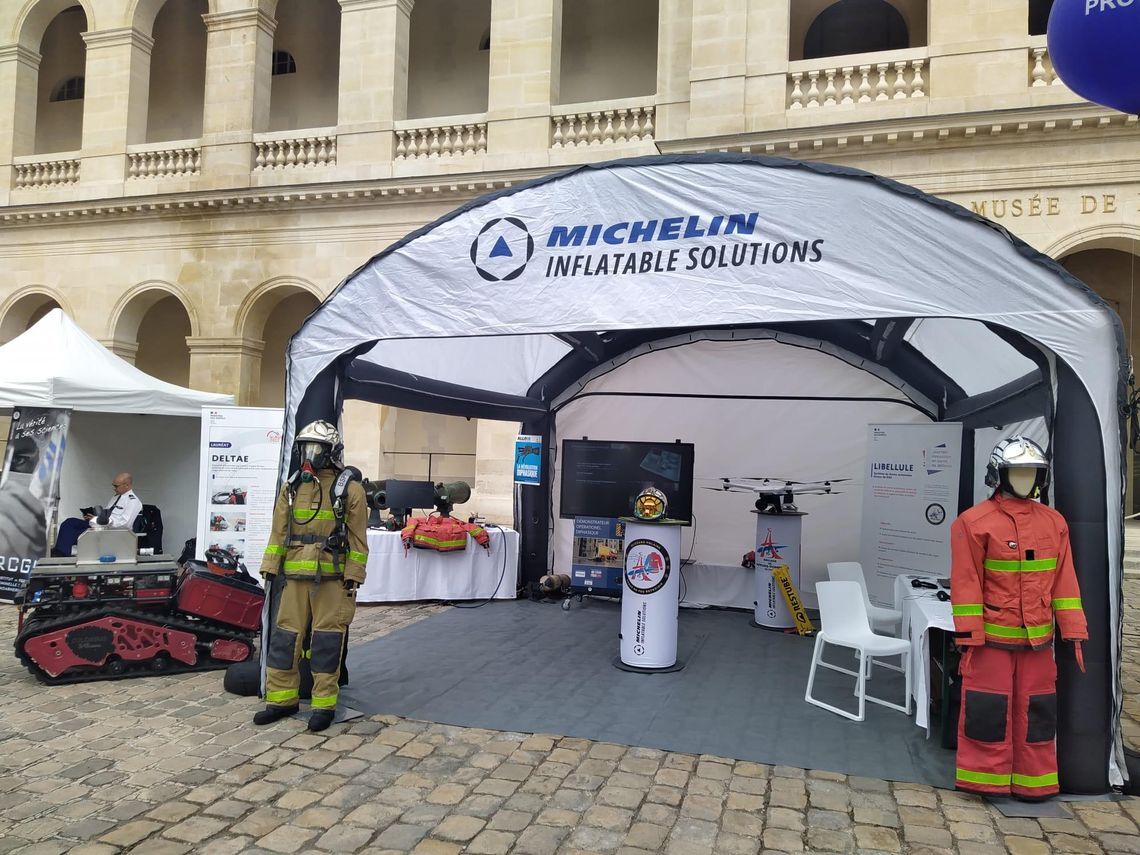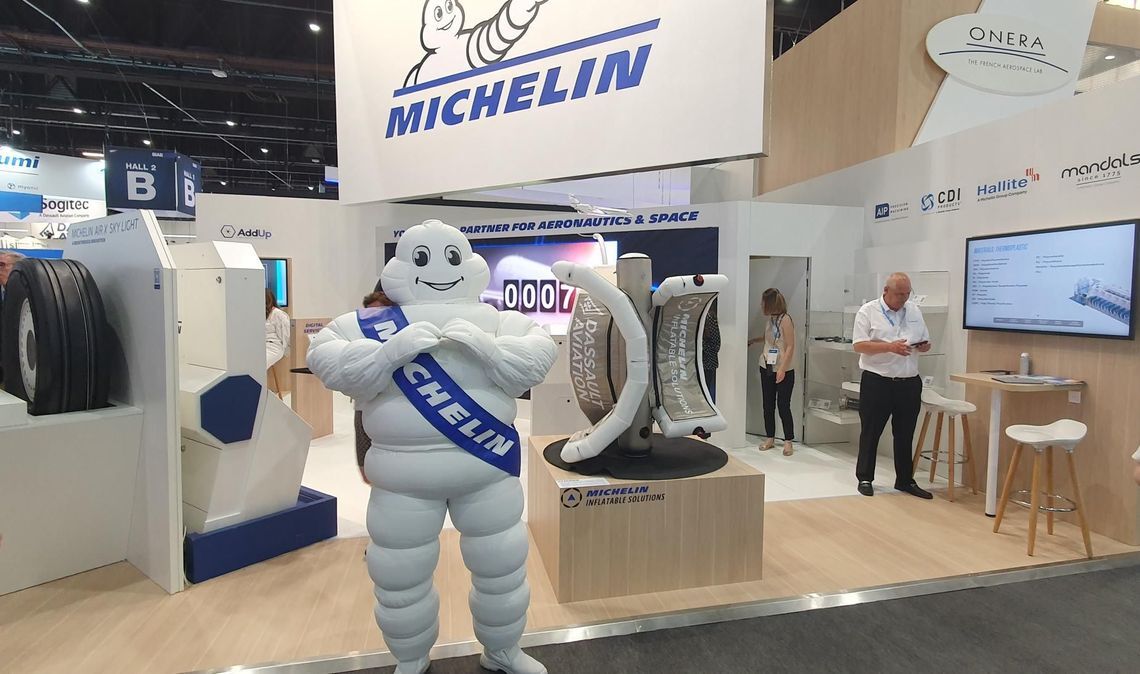 #AERONAUTICS #SPACE -

JUNE, 2023
International aerospace show
Michelin Inflatable Solutions was at the Paris Air Show from June 19 to 25, 2023 to present its innovations.
We highlighted the electromagnetic wave stirrer developed and patented with Dassault Aviation.
#HEALTH #MEDICAL -

MARCH, 2023
a New Front Head Module to complete its innovative MICHELIN Airprone Kit for patients in intensive care.
Specially designed for patients with short necks and/or suffering…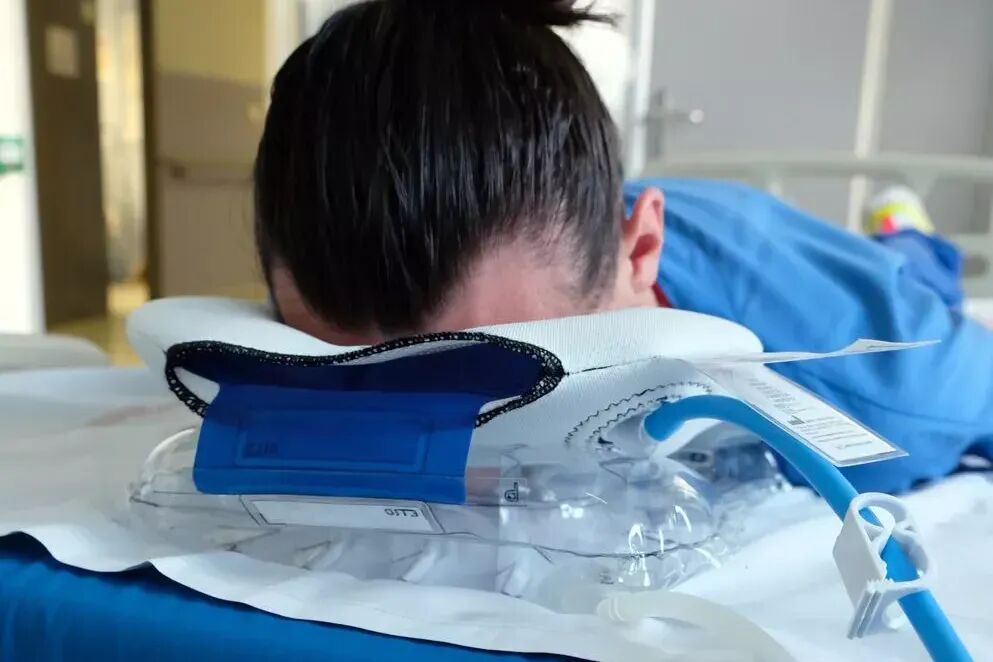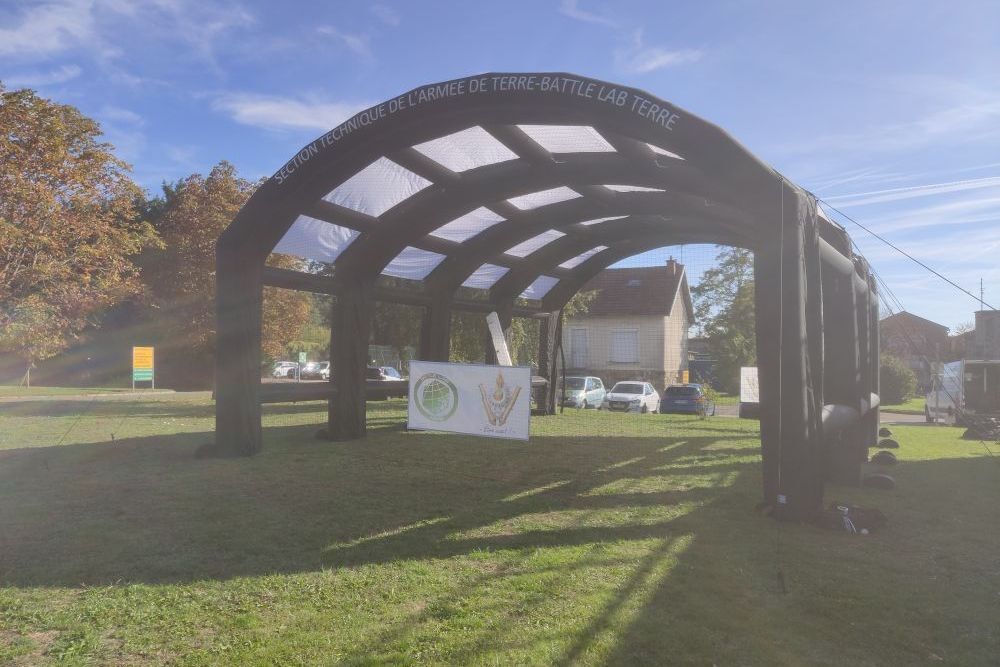 Michelin Inflatable Solutions provided Battle Lab Terre with a one-of-a-kind cage for micro and nano-drones. The equipment will allow Battle Lab Terre to be able to easily perform the initial flights and explore openings in the micro drone fields (especially civil) entrusted to it, before presenting the materials to the DGA [French government defense procurement and technology agency].
#HEALTH #MEDICAL -

DECEMBER, 2022
MICHELIN AirProne wins the " large company innovation award " BREF ECO
In September 2022, MICHELIN INFLATABLE SOLUTIONS submitted an application in the "Large Companies" category to the Bref Eco…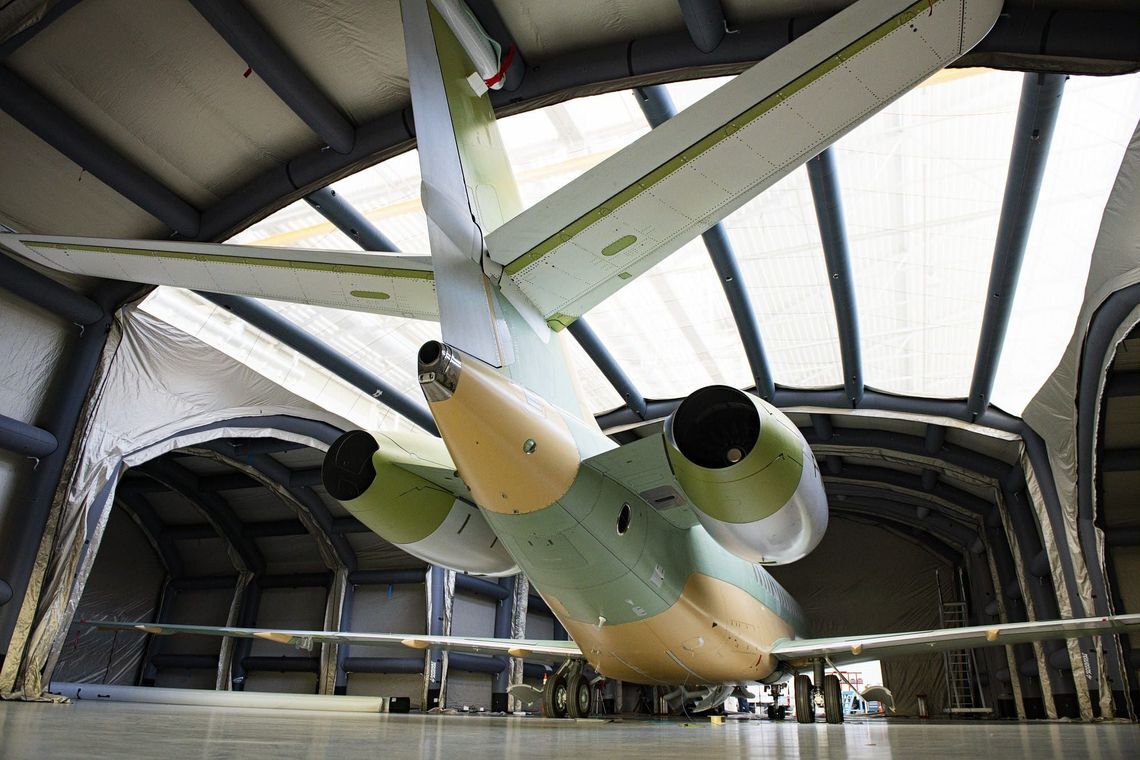 #AERONAUTICS #SPACE -

OCTOBER, 2022
AirCaptif & Dassault Aviation - Faraday cage
AirCaptif, a subsidiary of the Michelin Group, is continuing its growth by giving the world première of a technological innovation created in partnership with Dassault Aviation.
#HEALTH #MEDICAL -

JUNE, 2022
MICHELIN AirProne: air cushions for the treatment of patients in intensive care
Michelin markets an innovative technology co-developed with the University Hospital of Amiens and tested in 9 French hospitals