Michelin launches a New Front Head Module to complete its innovative MICHELIN Airprone Kit for patients in intensive care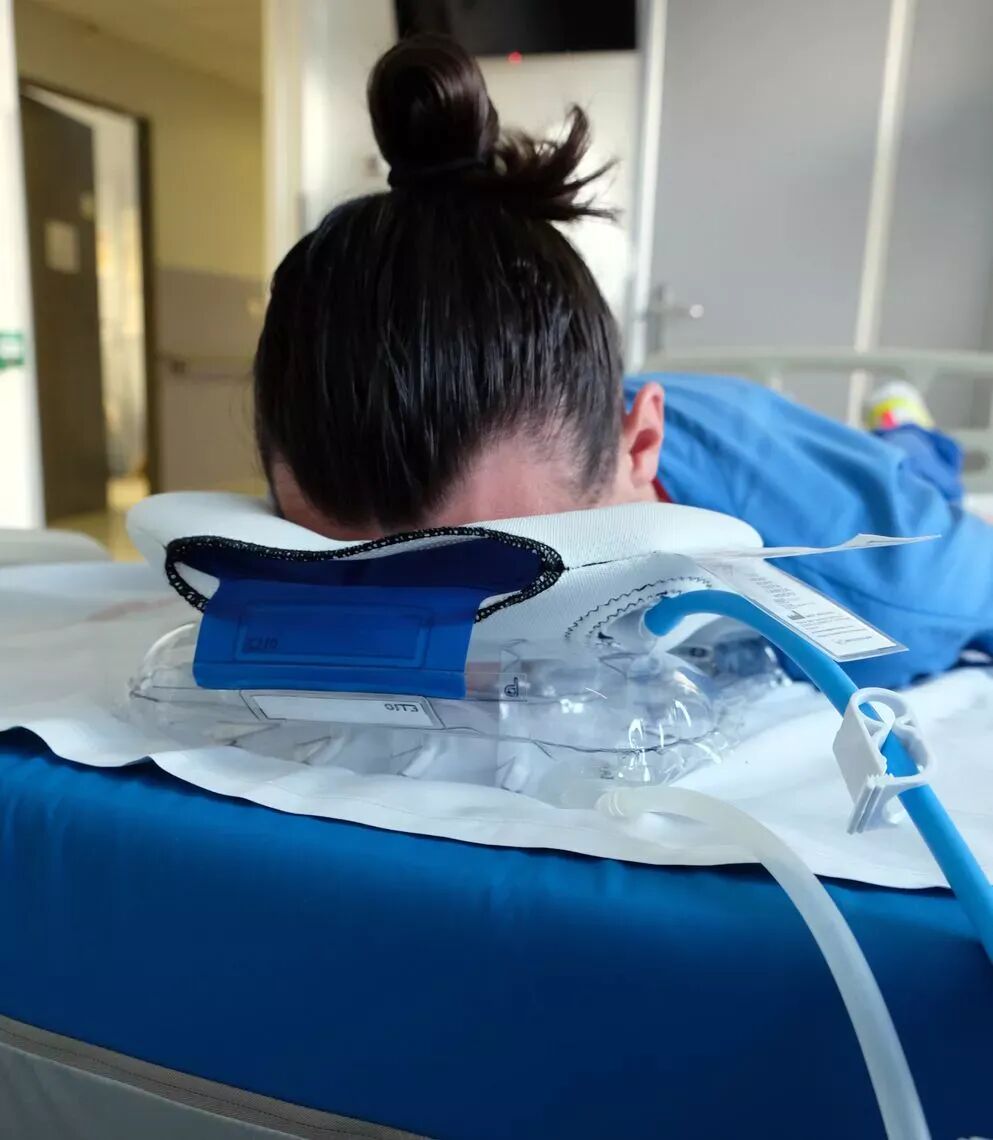 MICHELIN INFLATABLE SOLUTIONS Healthcare & Emergency continues to work with healthcare providers to improve the positioning of patients with Acute Respiratory Distress Syndrome (ARDS) in intensive care units by adding a new module to the MICHELIN AirProne range - a front head module. Just like the side head module the MICHELIN AirProne range, this facial module ensures comfort and reduces the prevalence of pressure sores on the face.
What's new? Specially designed for patients with short necks and/or suffering from cervical spinal pathologies, this new module allows for head immobilization. This new air cushion, developed thanks to the collaborative work carried out with the teams of the polyvalent intensive care unit department of the Centre Hospitalier Intercommunal d'Alençon Mamers, allows the patient to be installed in a front ventral decubitus position in complete safety thanks to the maintenance of the intubation probe and to ensure the ventilation system of the critical patient suffering from Acute Respiratory Distress (ARDS) when it is put into place.
Discover the complete airbag kit, the history and genesis of Michelin AirProne