Construction : ultra-light inflatable and modular shelters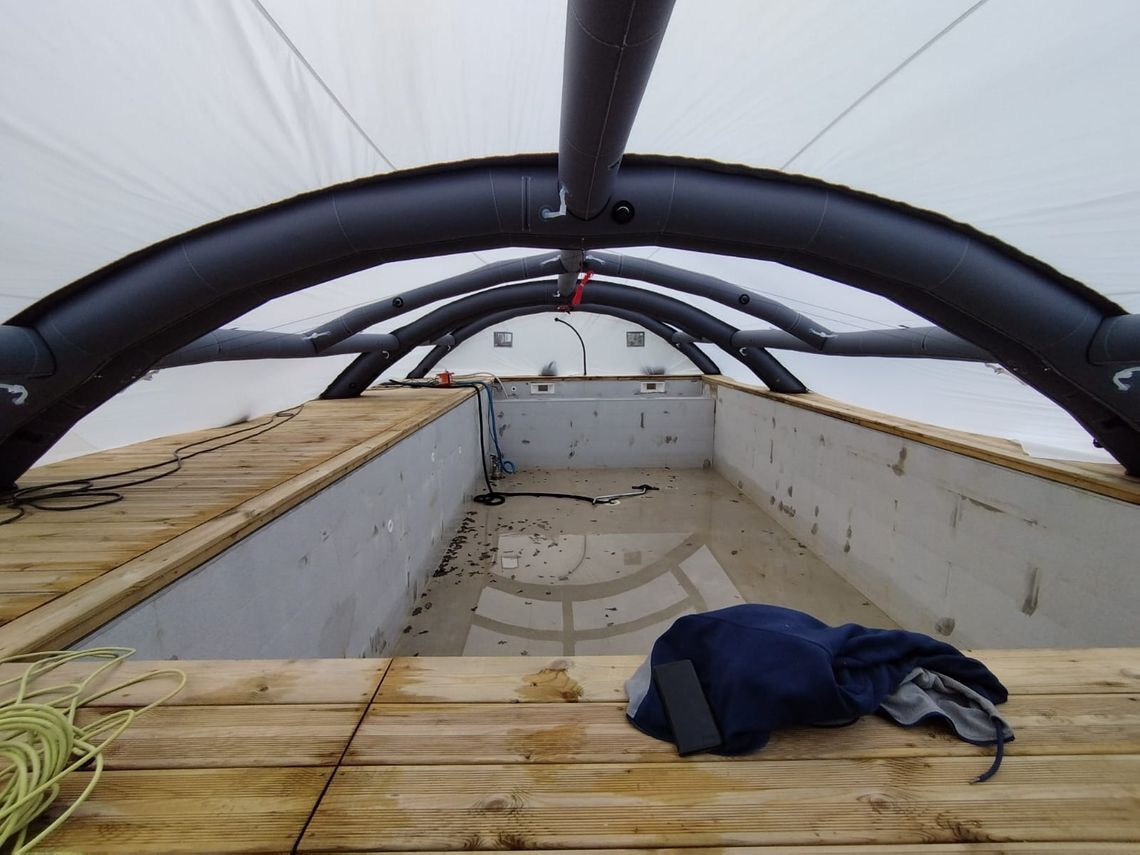 Michelin Inflatable Solutions offers ultra-light inflatable and modular shelters for professionals in the construction sector.
A pioneer in shelters for swimming pool construction sites, this product is now recognized and proven by multiple tradespeople who specialize in building and renovating swimming pools.
This shelter meets their needs perfectly in terms of logistics, saving space and time, maintenance and in reducing waste on worksites.
Our inflatable solutions allow professionals to maximize their turnover and maintain their construction schedules.
How can you protect your swimming pool construction site?
Our shelters allow for maintaining and stabilizing workers' construction site schedules regardless of the weather conditions (wind, rain, snow, sand, dust, UV radiation, sunshine, debris, etc.) and as a result, working regardless of the season in order to comply meet delivery lead times.
This allows workers to take on more work and thus increase their profitability.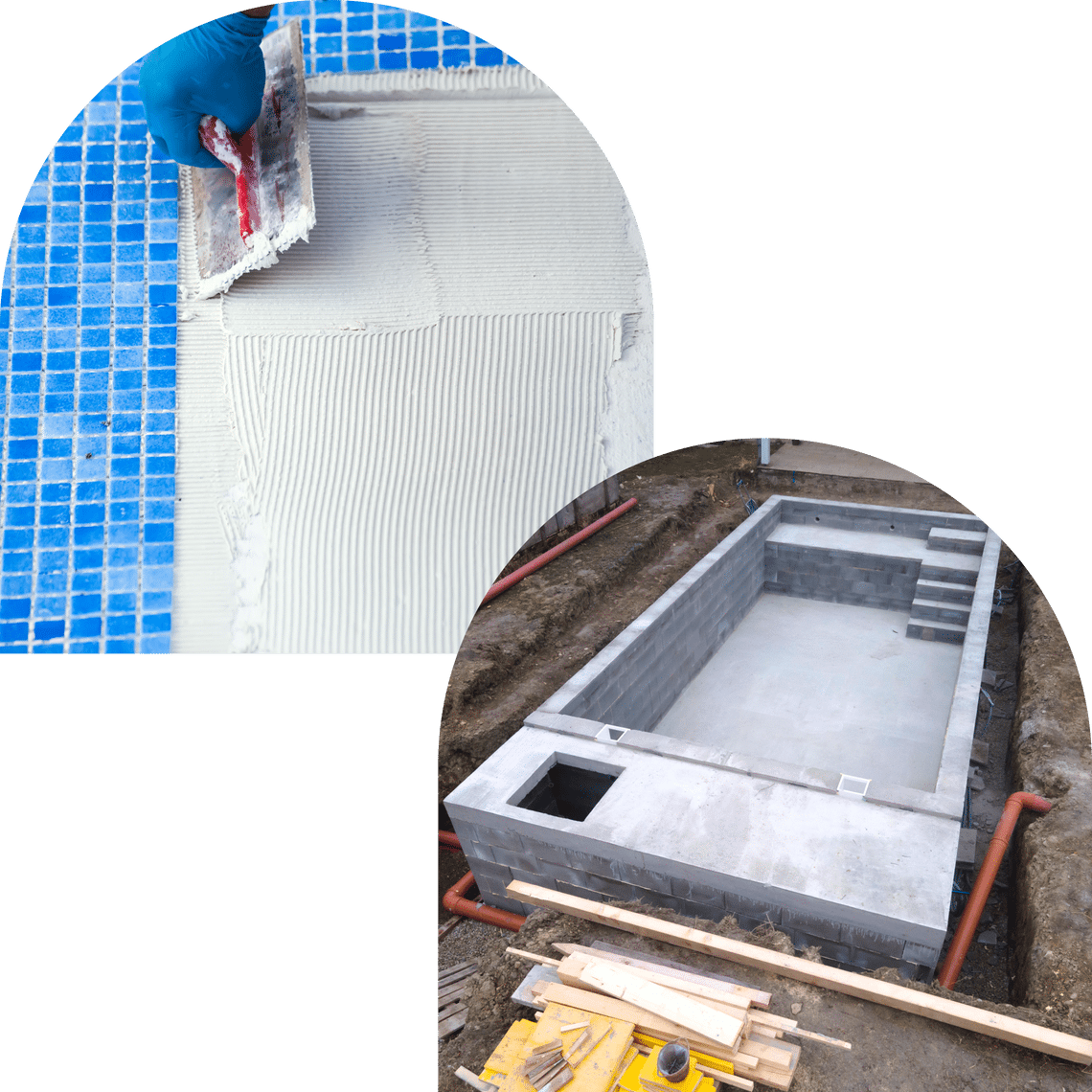 The products offered by Michelin Inflatable Solutions ensure safety, protection, and comfort for workers and for their equipment
These durable solutions made of lightweight materials guarantee a simplified and easier daily life on the construction sites by considerably limiting both hardships for workers, who carry lighter loads, and transport use, thanks to the compact nature of our products.
The finish quality on the construction sites proves to be of even better quality:
- Controlled temperature
- No dust, grains of sand, debris, etc.
Our ultra-compact and robust modules are extremely practical as they take up very little space; each module is set up quickly (10 minutes) and easily by a single operator.
Our Michelin Inflatable Solutions come under our CSR approach thanks to their infinite repairability. Our after-sales service repairs and changes bladders, and repairs seams and covers.
Our after-sales service based in Trappes is available to answer your questions and provide you with the best possible support.
30
the weight in kg of a 50m² KIT
3
times lighter than other alternatives on the market
20
minutes : the fastest implementation on the market
2018
Birth of the first shelter