Defense : Our military equipment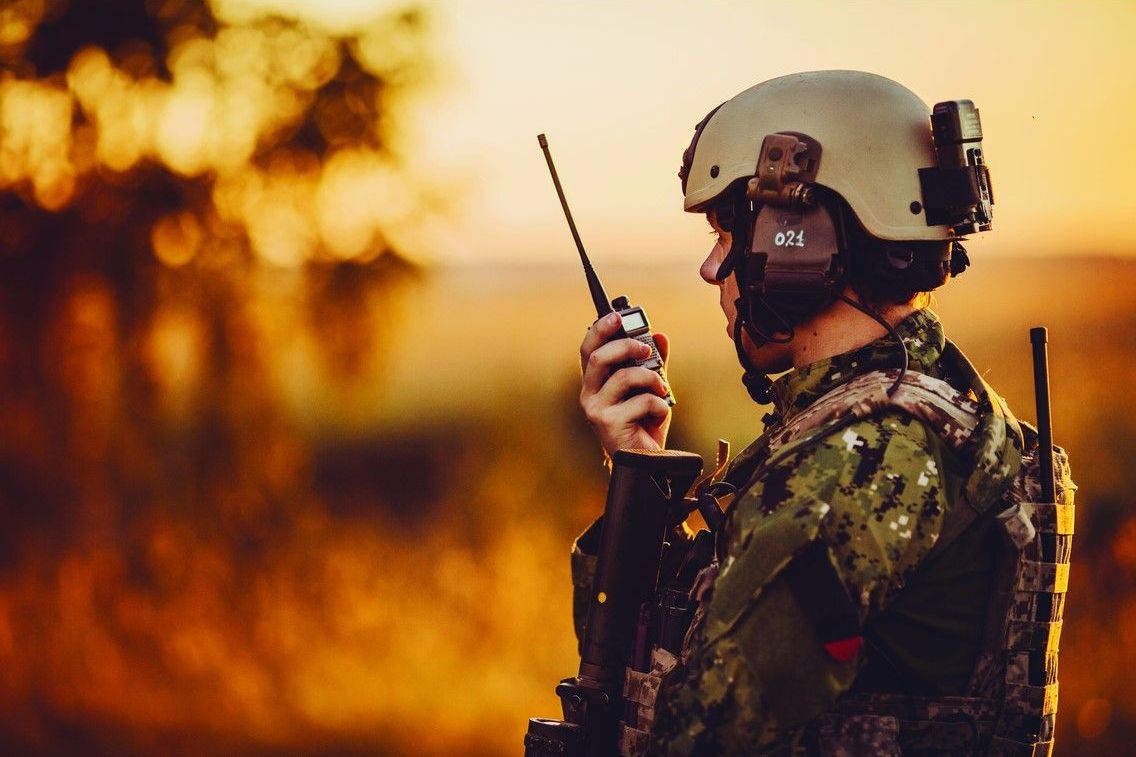 In the defense sector, the inflatable is being called on more and more for its benefits in terms of lightness, transportability and ease of assembly. Michelin Inflatable Solutions develops innovative inflatable products to help this sector in its major challenge of intervening in remote and differing operational theatres that compel the armed forces to review their logistics and equipment.
This demanding sector needs light, multipurpose infrastructures that can be deployed quickly in the field. These solutions also contribute to deceiving adversaries, in order to better hide strategic vehicles and reconsider communications, military emergencies and personnel protection.
Equipment tested in field conditions
Tested in collaboration with the STAT (French army's technical division), our first large drone cage has remained in situ outdoors for over 6 months, subjected to every weather condition in the Parisian region (temperature variance, rain, wind, snow and hail).
The most demanding customers, such as the CEA, trust us to design, develop, manufacture, and deliver their custom-made products.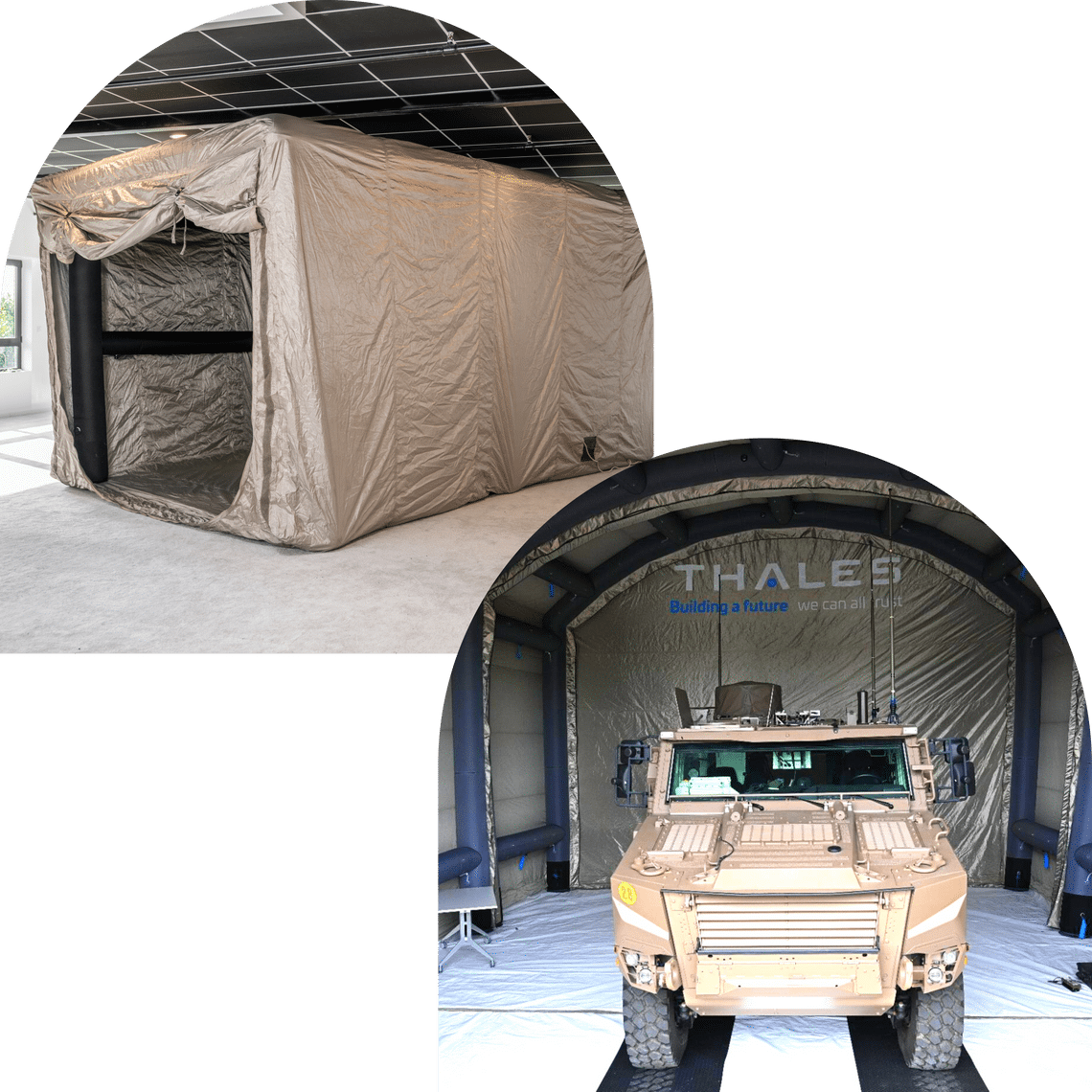 Our solutions allow our customers to obtain high gains with robust, ultra-light and ultra-compact uses, equipped with technical materials (EMC, absorbent fabrics, reduction in multi-spectral signature, heating fabrics, etc.).
Our ultra-light inflatable structures with tailored performances are the perfect OPEX tools. They afford reduced logistics as we design them to be carried and assembled by two people in a short timeframe (i.e.: 15 minutes for 25 m²). Their unequalled reduced volumes allow for transporting them in light, land vehicles, aircraft, boats, and ships.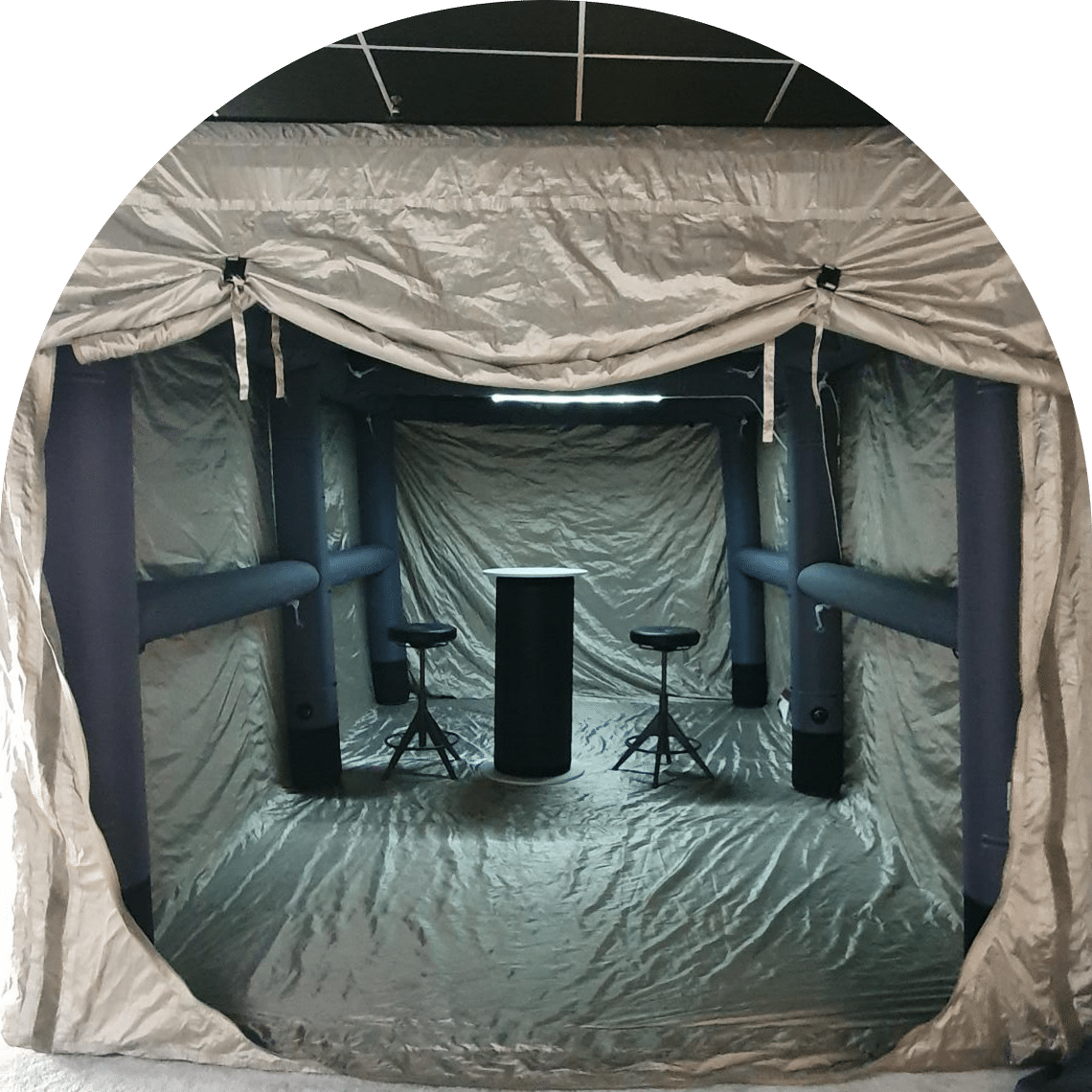 Our products can accumulate several functions in the same support, which allow, for example, for creating a Tempest cage that protects from the weather and isolates strategic communications. A third function, such as insulation, can also be envisaged.
All our solutions are designed and developed for our customers' specific requirements. They adapt to their products and their environments. As our products can be deployed quickly and anywhere, it is a real plus for handling, transport, and use; the solution comes from the product and not the other way round. This is a real advantage for the environment and especially for CO2 emissions.
Our after-sales service based in Trappes is available to answer your questions and provide you with the best possible support.
Our projects involve several stages:
We take care of the delivery and initial assembly on our customer's site in order to train their teams in the correct use of our products, and the safety, repair, and storage instructions (delivery of a repair kit).
We therefore guarantee compliance with the assembly and disassembly instructions for our products. A video for each product is available on our website, in the form of a tutorial.
Pre-study
with calculations and tests on mechanical stability, weather resistance, extreme conditions, and deployment. The choice of materials is also strategic expertise that has been part of the Michelin Group's DNA for over a century. Our clients' specific requirements challenge us to identify the best compromise: resistance, weight, performance, lifespan, price and repairability.
2
Designed and manufactured
Designed and manufactured
on the same site in the Paris region of France.
Quality
Quality is a priority in our products; it is taken into consideration as of the initial discussions. Attention is constantly paid to quality and excellence, from the first contact with the customer, through definition of the specifications, to delivery of the product and the after-sales service.
4
Tailor-made maintenance offer
Tailor-made maintenance offer
with the original materials and parts that we define in accordance with the cycles and frequency of use for the product, in order to plan the downtime periods without penalizing our customers.
Michelin simplifies Battle Lab Earth drone flights