NATIONAL HOLIDAY, JULY 14, 2023
MICHELIN Inflatable Solutions innovations
6:30 a.m., Place de la Nation, Paris: STAT teams, with our help, set up the drone cage in less than 3 hours.
Throughout the day, the public was treated to safe flight demonstrations inside the MICHELIN Inflatable Solutions inflatable structure.
At the end of the day and in less than 1 hour, the site of this fun activity was cleared.
At the same time, in the Cour d'Honneur of the Hôtel National des Invalides, the BSPP was preparing its stand, comprising a 25m² MICHELIN Inflatable Solutions shelter and stand-up table, to preview the prototype of its actively cooled fire suit.
This jacket, of which we have delivered the first 2, was developed by the MICHELIN Inflatable Solutions design office and produced in our Trappes workshops. The next steps will be to test it in real-life conditions before it can be certified.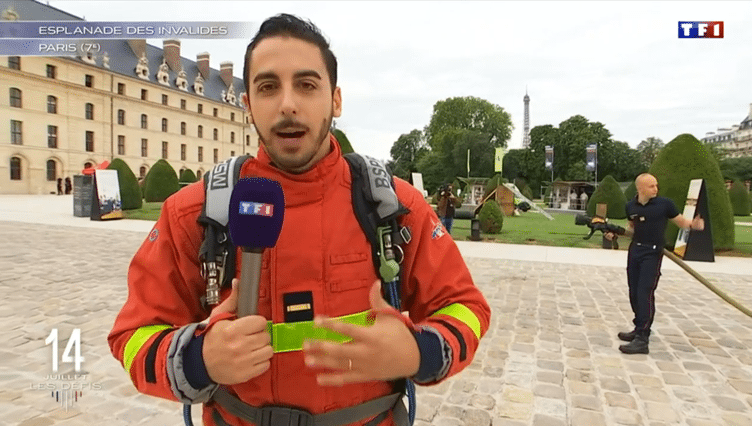 Discover the drone cage for the defense sector