Aeronautics: Faraday cages and custom-made products
The aeronautics field is currently facing real challenges. Michelin Inflatable Solutions is acting to solve the major problems by overturning the processes of the main businesses in the sector.
Thanks to our customers' trust, we are designing innovative alternatives for all companies in the aeronautics field.
Through inflatable solutions equipped with technical materials, our customers have obtained critical gains in terms of logistics, weight, and compliance with schedules, which also allows for filing patents and for the industrial validation of concepts.
reconsider the use of measurement equipment
Validated by the authorities, they allow for homologating devices, and for protecting sensitive equipment and staff from electromagnetic waves. Our solutions also provide opportunities for a different way of performing maintenance on all aeronautical equipment.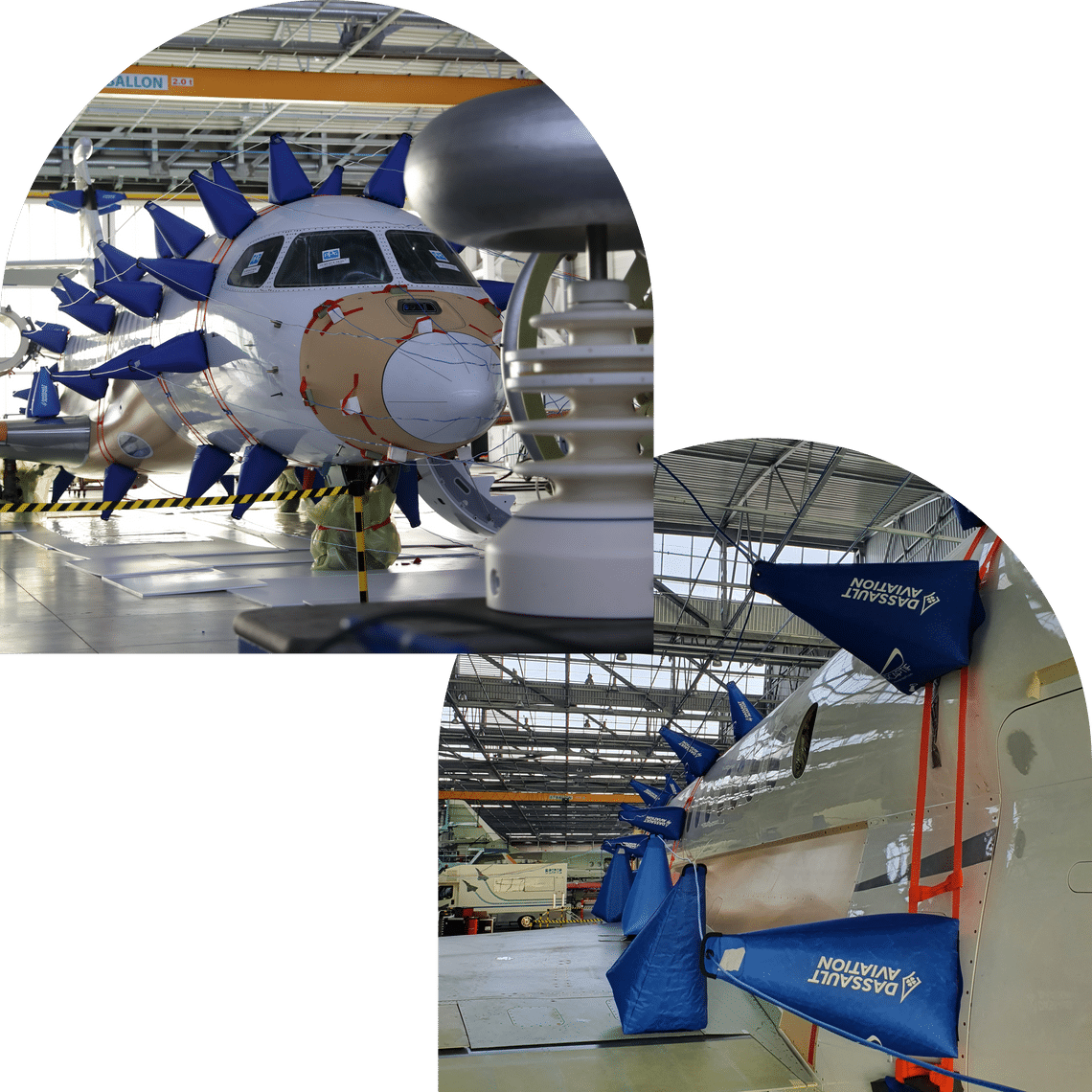 Perfect for ephemeral requirements, our inflatable solutions allow, for example, for performing electromagnetic tests on simple, complex, heavy, or bulky assemblies such as an aircraft, in our large Faraday cage and lightning tests with isolators in the form of a string of cones (lightning test coaxial line).
The time needed to set up our inflatable solutions is exceptionally short: about ten minutes to install a shelter of around 25m² to under a day for one measuring 900m² (F6X shelter).
In short, Michelin Inflatable Solutions replace existing alternatives in order to increase gains in productivity, shorten schedules and reduce storage requirements.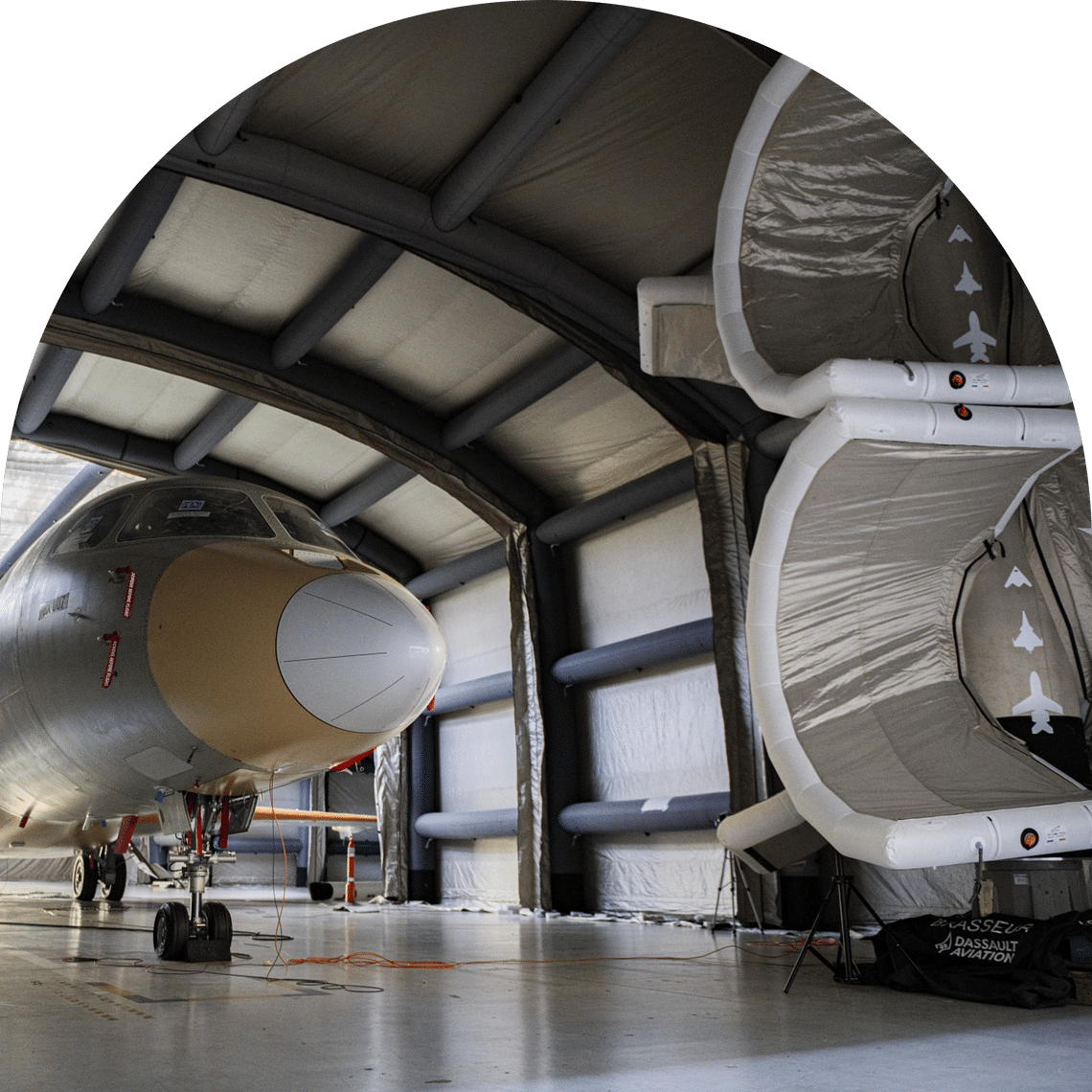 All our solutions are designed and developed for our customers' specific requirements. They adapt to their products and their environments. As our products can be deployed quickly and anywhere, it is a real plus for handling, transport, and use; the solution comes from the product and not the other way round. This is a real advantage for the environment and especially for CO2 emissions.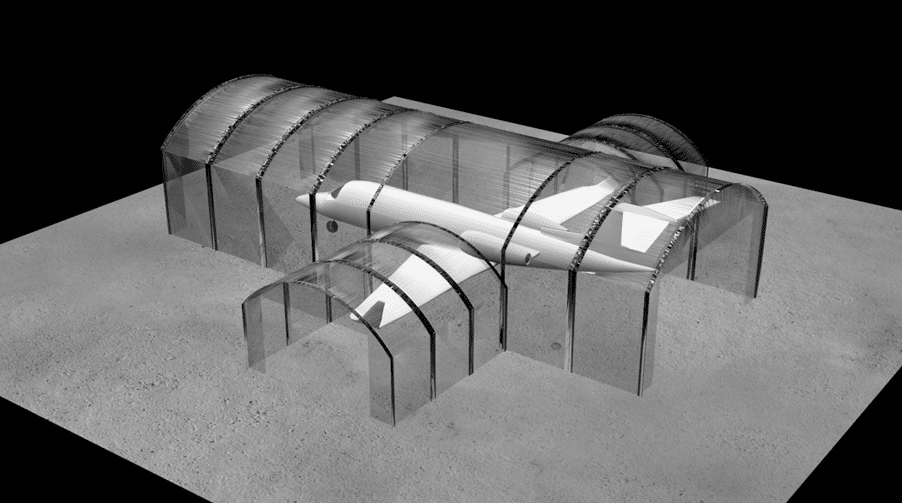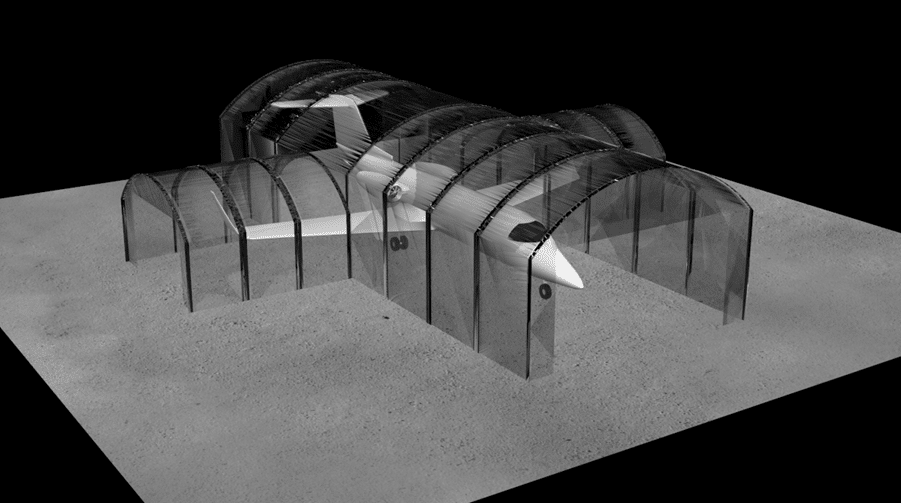 Our after-sales service based in Trappes is available to answer your questions and provide you with the best possible support.
Our projects involve several stages:
We take care of the delivery and initial assembly on our customer's site in order to train their teams in the correct use of our products, and the safety, repair, and storage instructions (delivery of a repair kit).
We therefore guarantee compliance with the assembly and disassembly instructions for our products. A video for each product is available on our website, in the form of a tutorial.
Pre-study
with calculations and tests on mechanical stability, weather resistance, extreme conditions, and deployment. The choice of materials is also strategic expertise that has been part of the Michelin Group's DNA for over a century. Our customers' specific requirements challenge us to identify the best compromise: resistance, weight, performance, lifespan, price and repairability.
2
Designed and manufactured
Designed and manufactured
on the same site in the Paris region of France.
Quality
Quality is a priority in our products; it is taken into consideration as of the initial discussions. Attention is constantly paid to quality and excellence, from the first contact with the customer, through definition of the specifications, to delivery of the product and the after-sales service.
4
Tailor-made maintenance offer
Tailor-made maintenance offer
with the original materials and parts that we define in accordance with the cycles and frequency of use for the product, in order to plan the downtime periods without penalizing our customers.
AirCaptif & Dassault Aviation - Faraday Cage
AirCaptif, a subsidiary of the Michelin Group, is continuing its growth by giving the world première of a technological innovation created in partnership with Dassault Aviation.