International Paris Air Show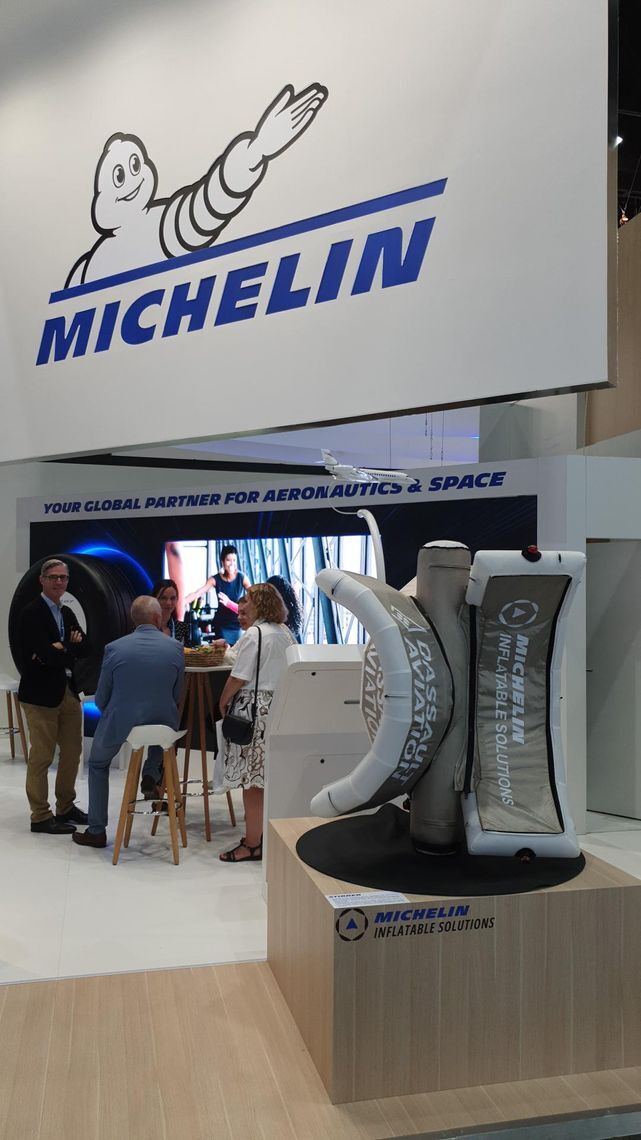 We exhibited a world-first component at the Paris Air Show!
The mini-stirrer on display, a functional replica of its 5m tall big brother, is an introduction to the entire measurement system for electromagnetic field certification of Dassault Aviation's Falcon 6X. Visitors' curiosity and questions about this rotating object, with its shape evoking several hypotheses, led them to discover the entire project on a video produced by Dassault Aviation on the assembly line of this new aircraft.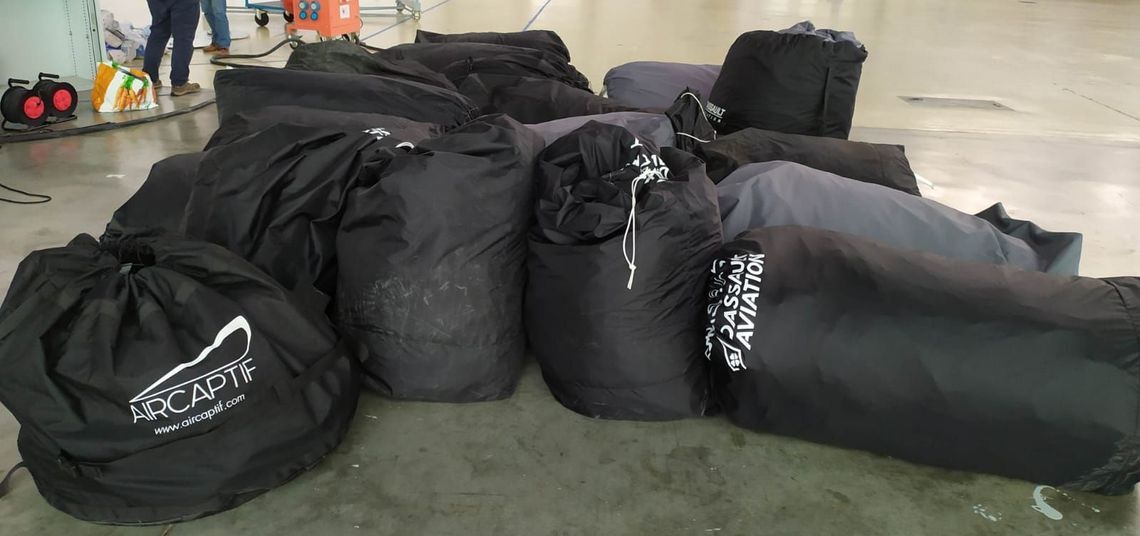 900m² of ultralight inflatable structures equipped with its faradized function isolate the entire Falcon 6X. The electromagnetic wave stirrer positioned in front of the aircraft ensures homogeneous, isotropic diffusion of the field. As a result, measurements carried out on the entire aircraft are not only repeatable and precise, but also fast, significantly reducing the time required for certification measurements.
In less than a week of assembly, measurement and dismantling, the structure and its stirrer are easily stored in a reduced volume equivalent to a utility vehicle.
The entire structure can be handled without the need for handling equipment, and is pressurized to just 0.3bar. It is secured by insulation systems for each of its components. Accidental air loss has no impact on the entire structure.
Adapted to the dimensions of the aircraft to be certified, the modularity of the product can be adapted to different aircraft models.
Discover the Faraday cage and its electromagnetic wave stirrer