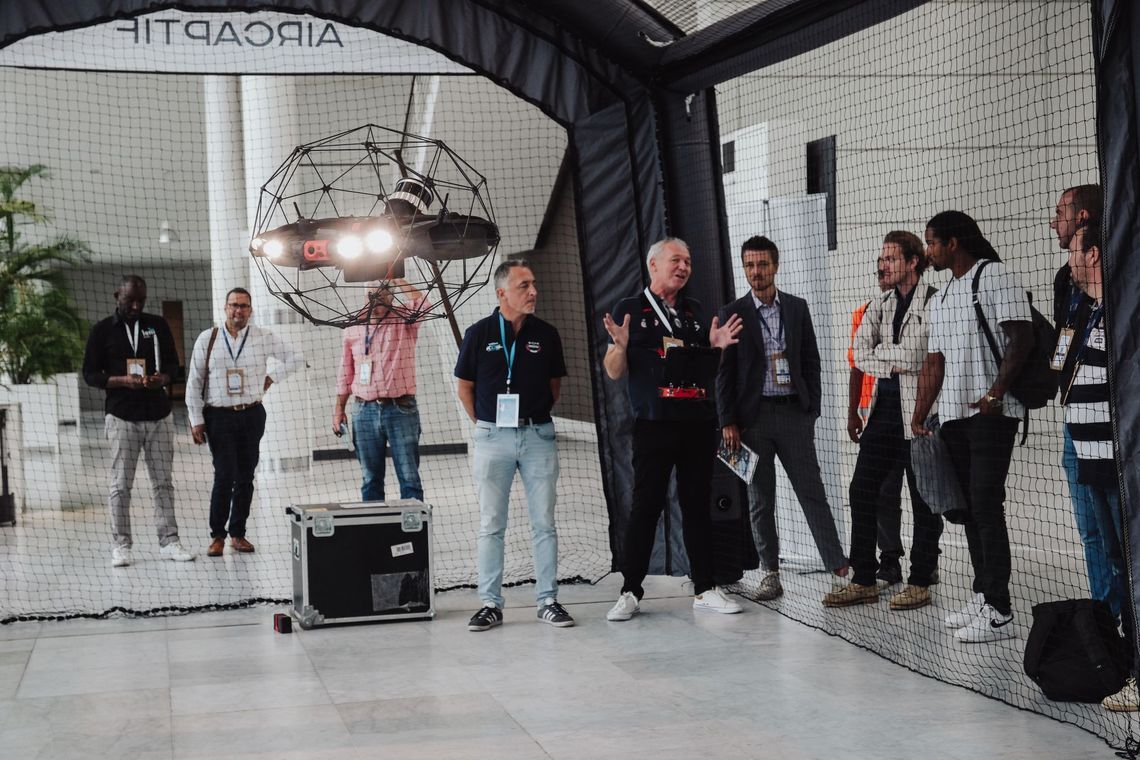 The 7th UAV Show was held in Bordeaux from 10 to 12 October 2023. The show welcomed around a hundred exhibitors and more than 2,500 trade visitors.
Our 10m x 5m aviary was made available to exhibitors for demonstrations of their drones.
The Hélicoracing team put on a cheerful and entertaining show, introducing visitors to drone soccer.
In the early hours of 12 October, our drone cage was set up close to the runways at Bordeaux-Mérignac airport for a series of open-air flight demonstrations.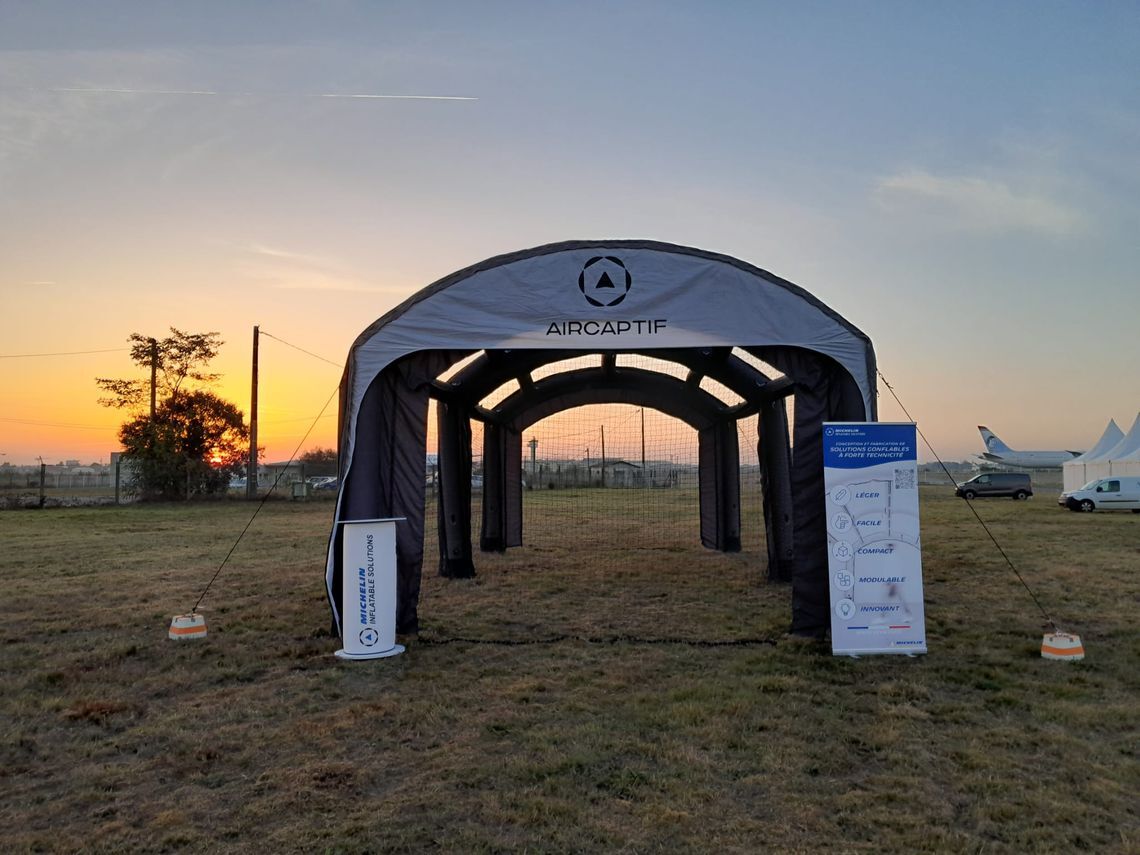 For the UAV Show, read Aerobuzz's article on our ultra-light, modular inflatable drone cages.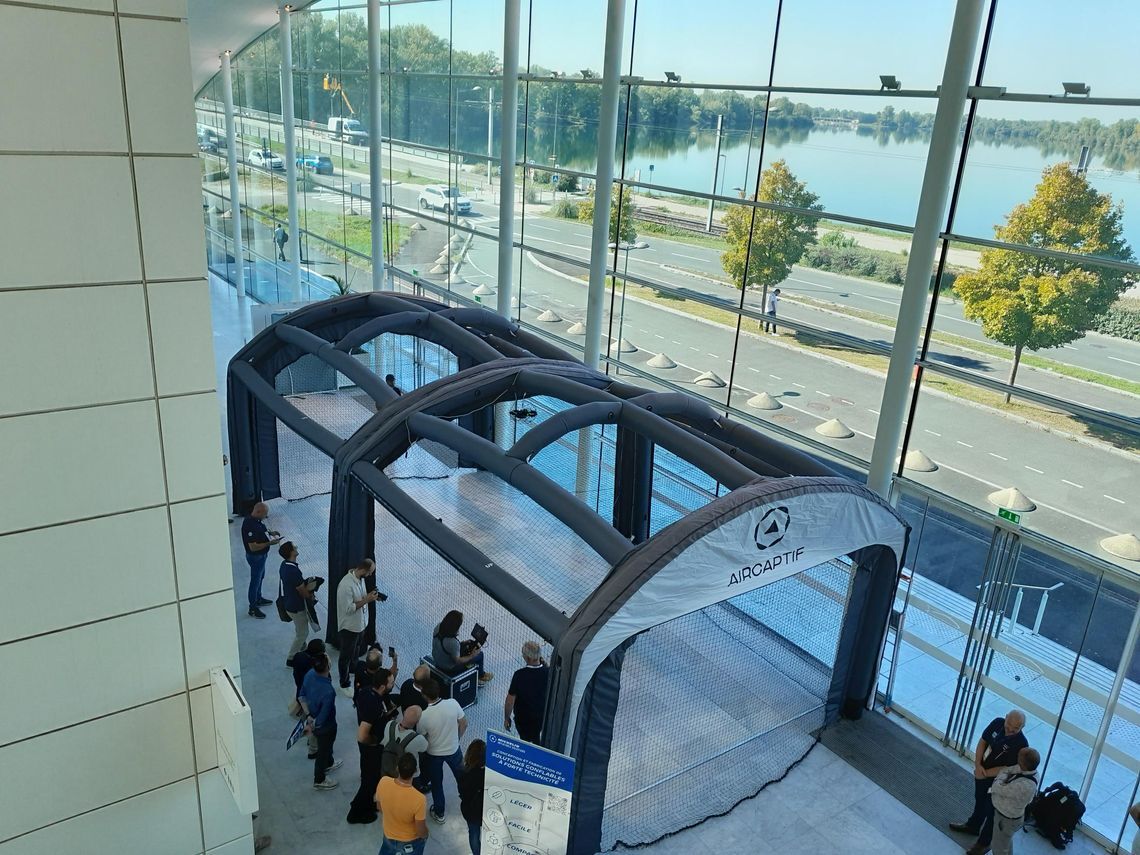 Drone show
Dronisos brought the gala dinner to life with a drone show based on the theme of the seabed.