Events: our quick to install inflatable solutions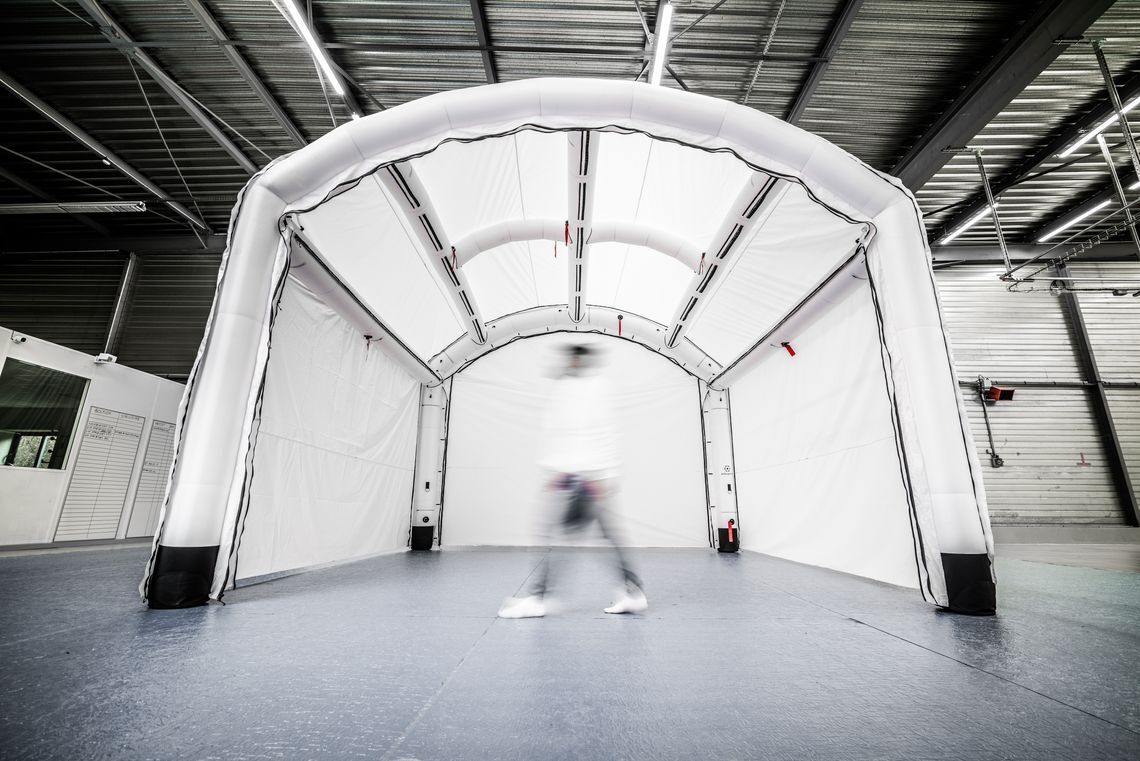 Designed for the events and sports sector, our wide range of ultra-light and innovative products will allow you to solve all your problems.
Our solutions allow you to save a lot of time: thanks to their low weight, they are transportable, inflate quickly and are deflated just as quickly.
flexible and adaptable solutions
Our structures are modular; they can be assembled together to adapt to the desired space, in accordance with your needs and different events. The covers on our shelters have zippers: they can be removed and replaced as you desire, whether this is the front door, side walls, back or even the roof.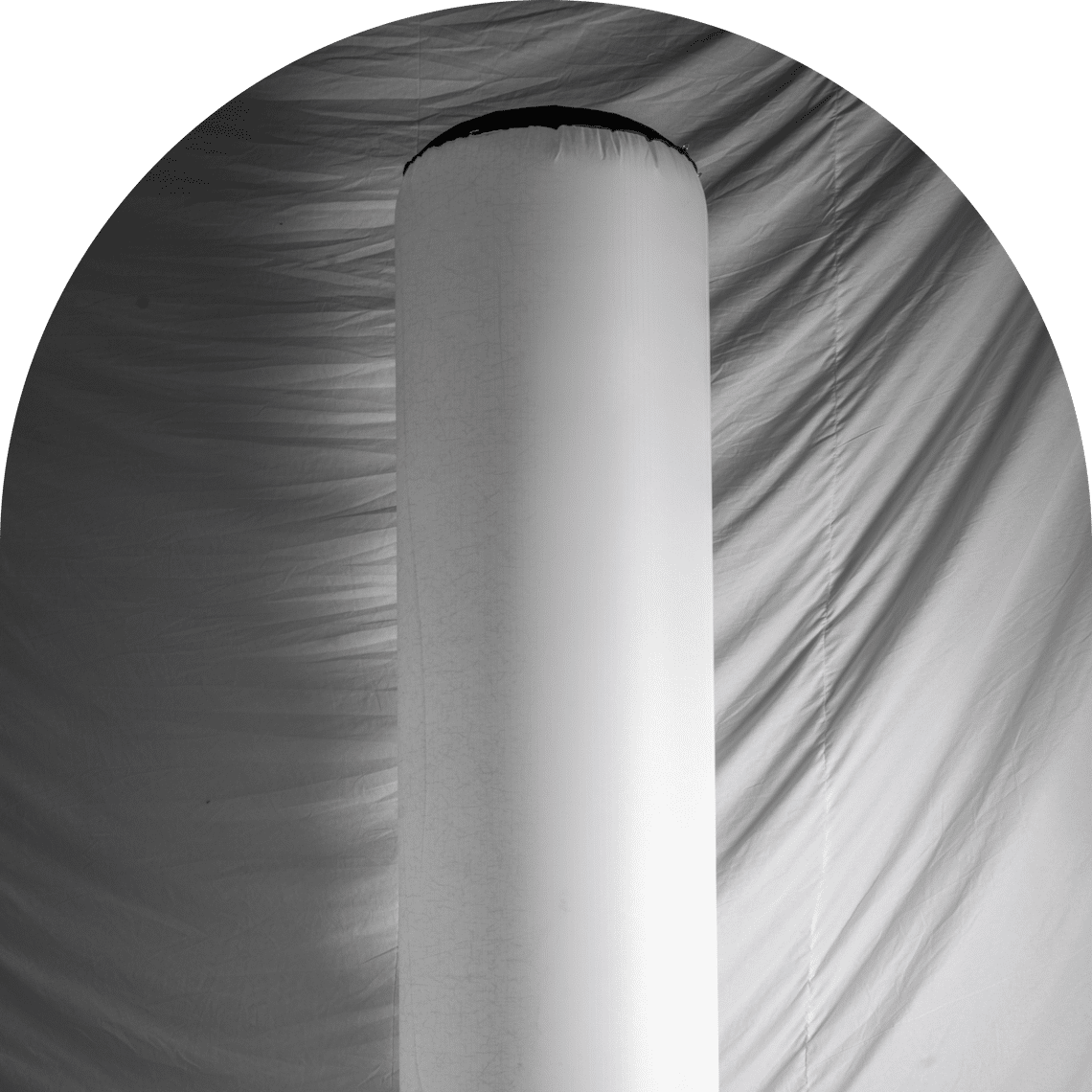 What's more, the customization option for our products will allow you to maximize your brand's visibility thanks to dedicated products for this purpose or by printing the text directly onto the fabric of our structures.
We work in partnership with our customers to create unique customization, the results of which are resistant and very high quality thanks to the dye sublimation technique.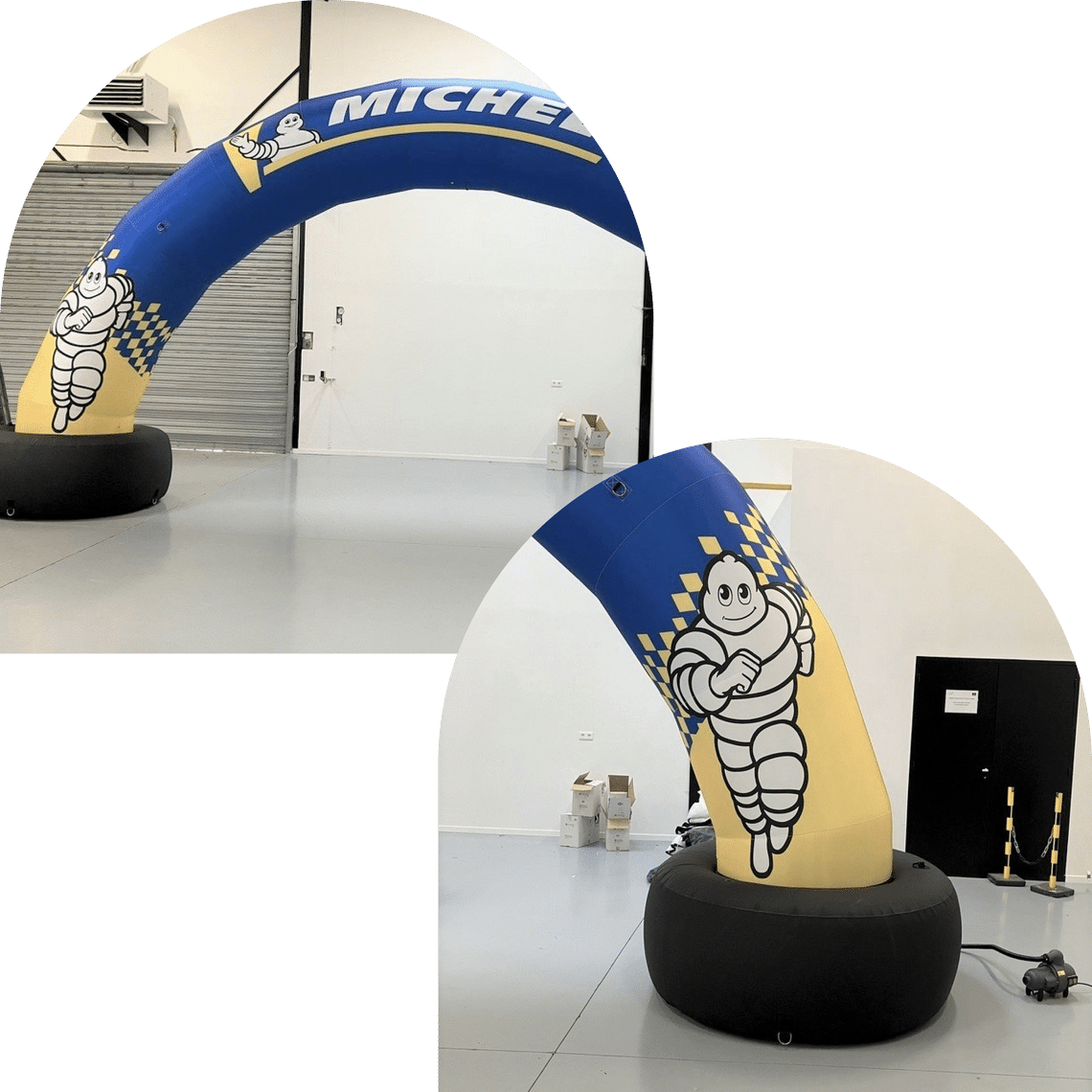 Our after-sales service based in Trappes is available to answer your questions and provide you with the best possible support.
You will also reduce your storage requirements:
the compact size of the products from Michelin Inflatable Solutions allows for a reduced storage solution compared to customary solutions (e.g.: a standing table weighs 7 kg and is carried in a tailor-made bag).
You will also play a role in your company's CSR policy:
The manufacture of our products requires less raw materials than most classic inflatable structures

The compact nature of our solutions requires minimum transport means, and thus reduces your CO2 emissions

Their low weight and ease of installation plays a role in better working conditions for assemblers/disassemblers